Back to Poslfit Recipes
Poslfit Recipes: Salmon Donburi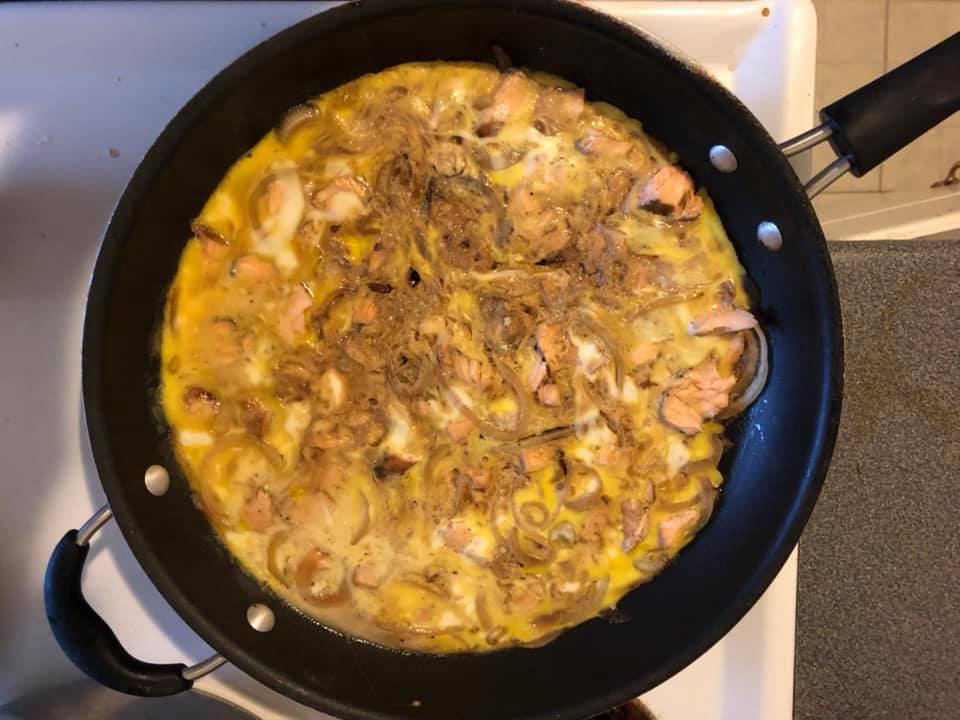 250 mL dashi
4 T Japanese soy sauce
2 T sake
2 T mirin
2 T sugar
1 smallish (yellow) cooking onion, thinly sliced
1 c. (half a thick steak) of cooked salmon, skin and bones removed
4 eggs, thoroughly mixed
4 bowls of steamed rice
1 or 2 green onions, thinly sliced
a few small sheets of nori, cut into slivers
Add dashi, soy sauce, sake, mirin and sugar directly to a large frying pan, apply medium high heat, stirring occasionally until sugar dissolves.
Reduce to medium heat. Add the yellow onion, breaking it up so that all its rings are separate and immersed. Cook for two minutes.
Add the salmon, breaking it up and mixing with onions so that both are evenly distributed in the pan.
Add the eggs, cover, and cook for about two minutes, until the egg sets.
Remove from heat, pour onto bowls of rice. Garnish with green onions and nori.